Historic Hastings on England's south coast is a beachside town with all the traditional trappings of a Great British seaside getaway. Pier? Check! Old town? Check! A beach? Check!
But there is more fun and frolics to be had here compared to your conventional coastal town- as such, there are lots of things to do in Hastings.
In a recent 2023 Naturecan survey, Hastings was also named as the 'coolest place' in Sussex – so don't just take our word for it, check it out for yourself!
From the Uk's steepest cliff railway to protected coastal parks, amusement parks to afternoon tea and modern art museums, Hastings has a whole lot going on. 
Keep reading for 8 of the best things to do in Hastings East Sussex.
1. Hastings's Stade
The special seaside history of Hastings is most present along the Stade.
Hastings Stade is Europe's oldest fishing beach and to this day, still has compete historic fishing huts along the shore line – in addition, there are net shops, colourful fishing boats and stalls selling fresh fish and seafood straight from the ocean.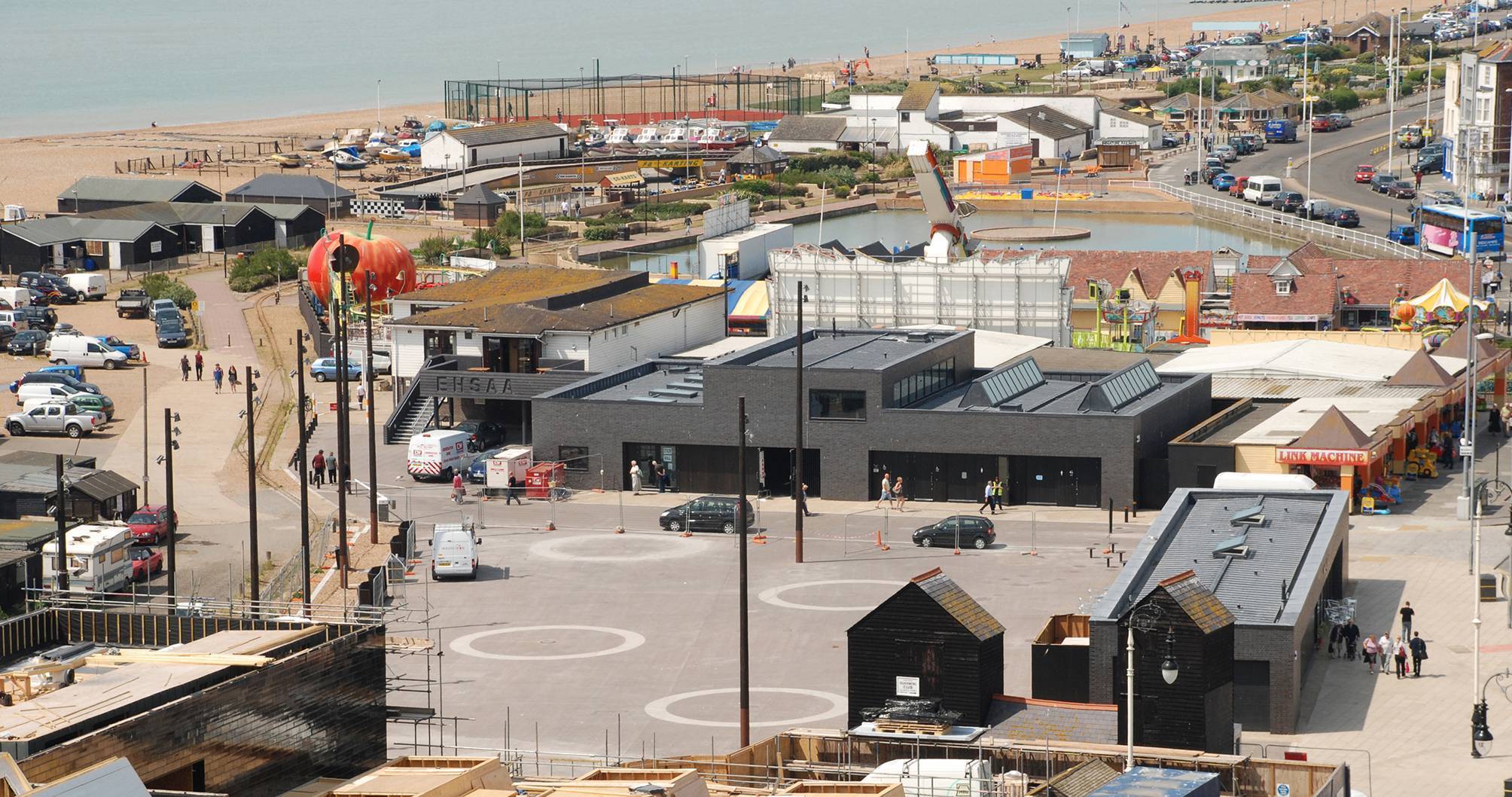 2. Fishing Net Huts
Decades ago, there were dozens of these black fishing huts along the waterfront in Hastings – although there are less today, the ones that survive are grade II listed and a reminder of Hastings fishing heritage.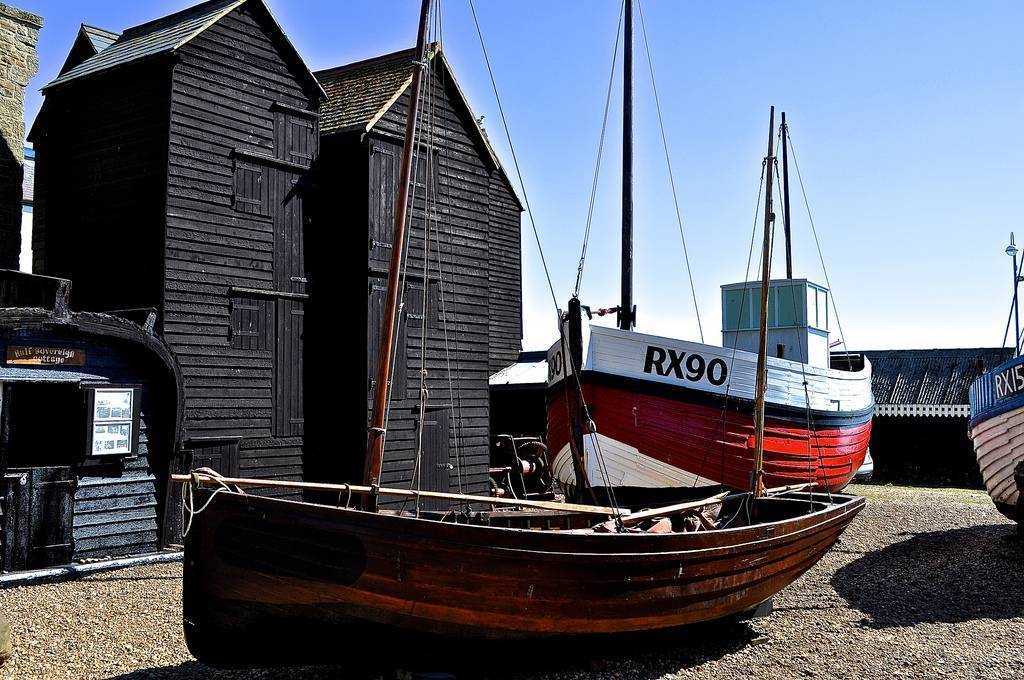 3. Cliff Railway / East Hill and West Hill Funiculars
Why have one cliff railway when you can have two instead! East Hill and West Hill are two neighbouring funiculars in Hastings; East Hill Lift is also the steepest funicular railway in the UK.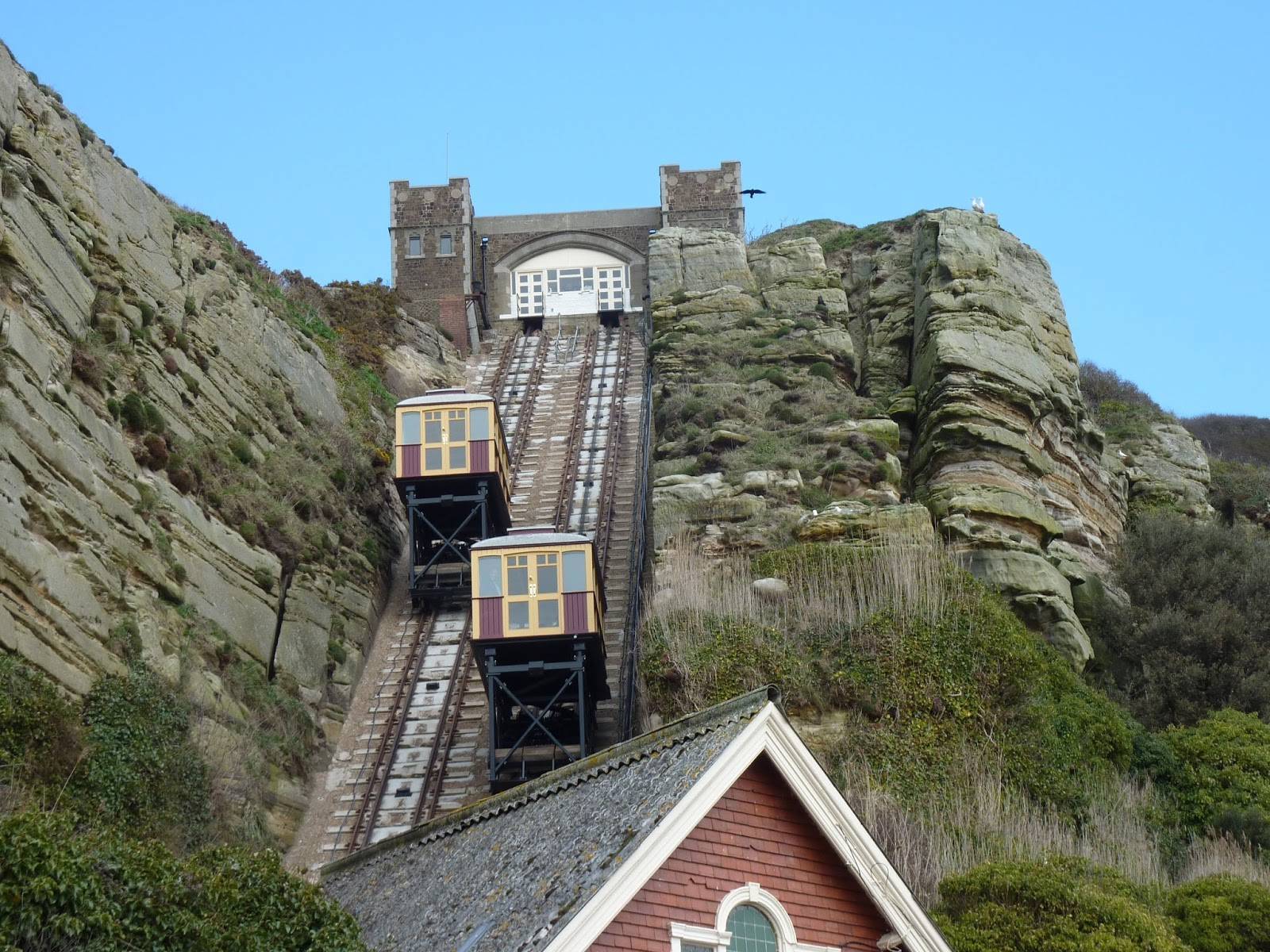 4. Hastings Pier
To say Hastings Pier had some bad luck in recent years is an understatement. The original pier dates back to 1872, harking back to the good olds of British seaside's where piers were a focal point of fun family activities. 
After storm damage in the 1990s, Hastings Pier remained closed until a grand reopening in 2008, but subsequently closed again after a fire in 2010. 
Now reopen under new management the ier has seen a series of successful summer events and festivals, and looks set for another busy summer 2024.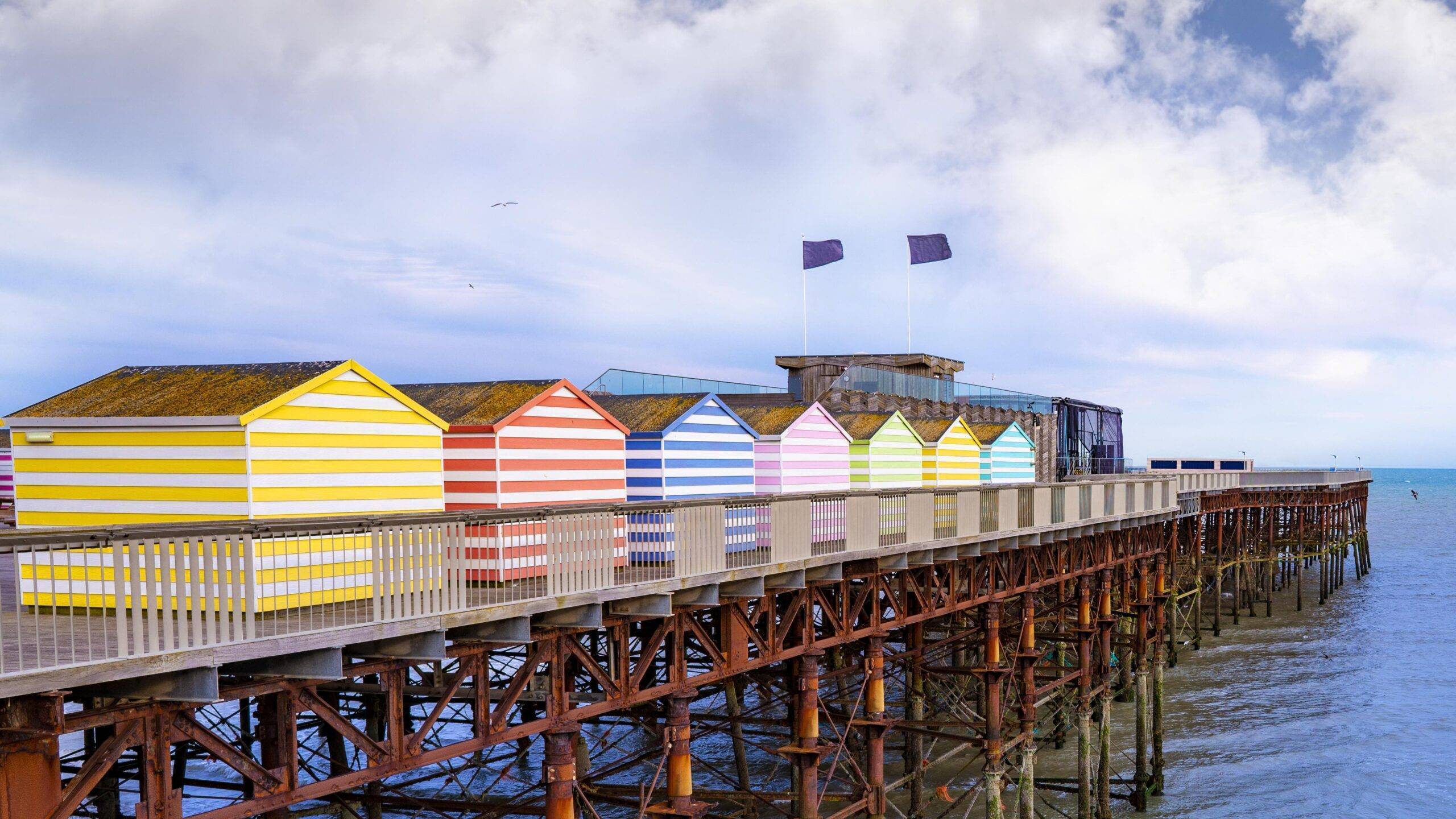 5. The Old Town
A hodgepodge of historic buildings, ancient ale houses and independent shops, exploring the old town is one of our favourite things to do in Hastings.
Black and white timbered buildings transport you back in time and the whole area just feels vibrant and welcoming – all this and it's only a few steps from the beach.
During the summer months, many of the bars and restaurants in the Old Town offer alfresco dining areas along George Street and the High Street so take some time away from shopping to have a local ice-cold pint (or three).
Whilst exploring the Old Town, also explore the Hastings 'Twittens' – these are nothing to do with social media but are a local name for the narrow passageways that are dotted around Hastings.
6. Hastings Beach
The main shingle beach (some sandy parts) at Hastings is incredibly popular in the summer, with various beachside amusements and cafes for all to enjoy. Make sure you bring along your bucket and spade so you can build those sandcastles!
If you walk to the end of Rock-a-Nore you'll be able to see lots of small rock – pools with sea-life (crabbing lines and small nets are available to buy in all the local souvenir stalls).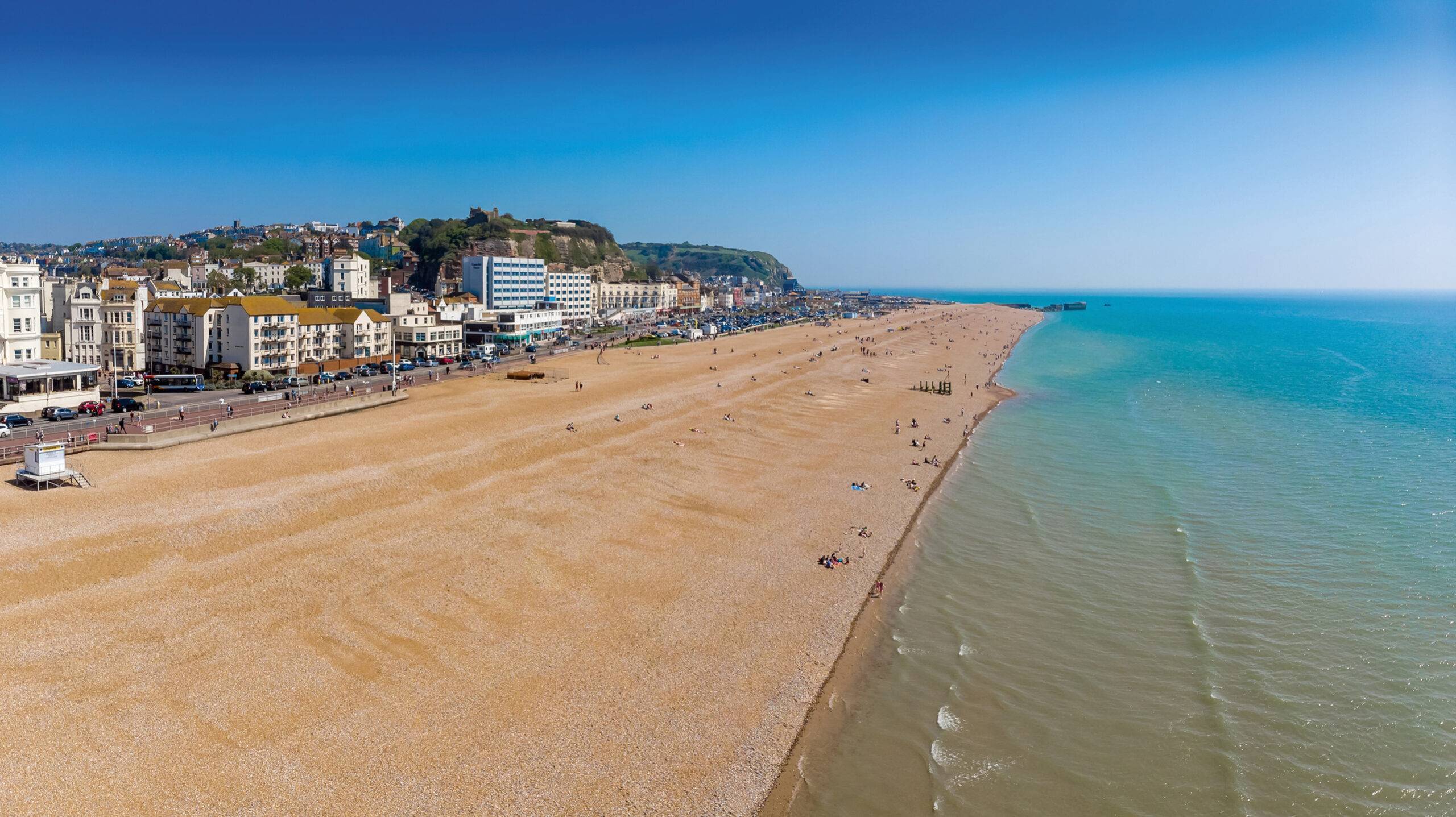 7. Hastings Country Park
High up on the cliffs with charming coastal scenery, Hastings Country Park is a local nature reserve, packed full of flora and fauna.
Despite a steep walk (or just grab the funicular), it is well worth the hike up. 
Popular with locals (especially dog-walkers) and ramblers, allow extra time (or opt for an overnight stay) if you really want to explore the country park in addition to the harbour and town area in Hastings. The country park is HUGE (over 300 hectares) so fully explore it will require several trips.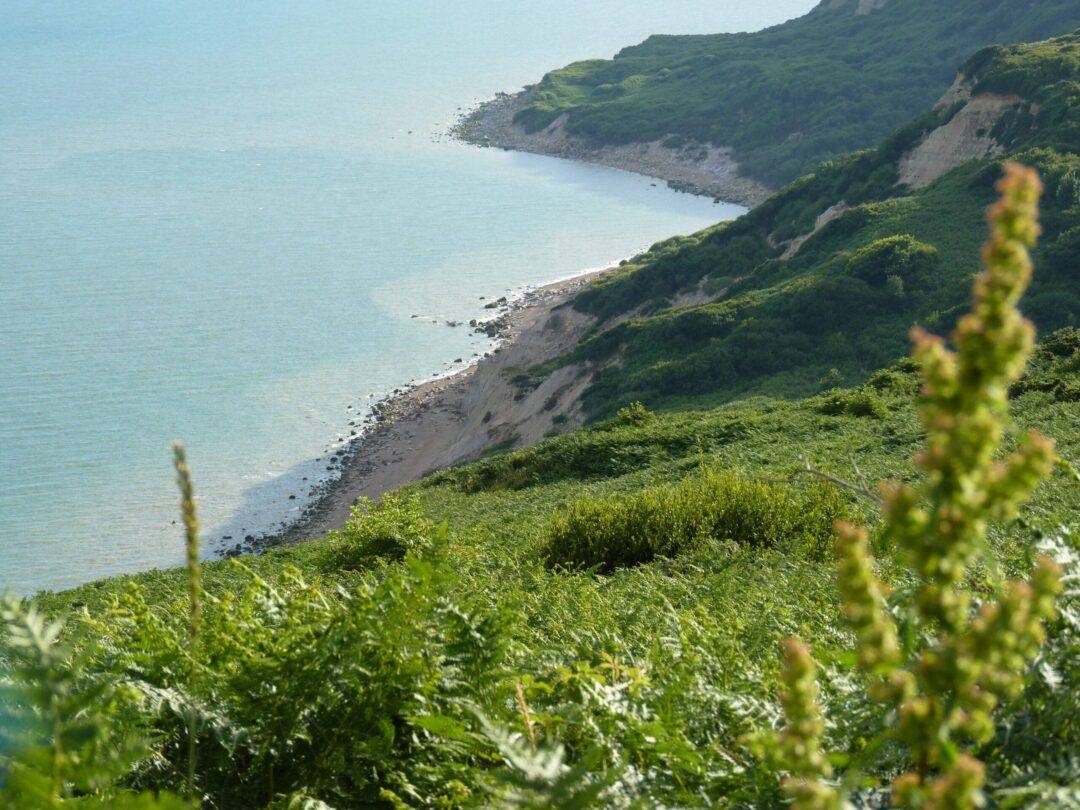 8. Hastings Castle
High on the hills overlooking the coast and English Channel, Hastings Castle has kept watch over East Sussex since 1067.
Built by William the Conqueror, Hastings Castle is semi-preserved and has an onsite museum and cinema where you can learn more about it's history.
Popular for picnicking too, a ticket to Hastings Castle will cost around £5 per person.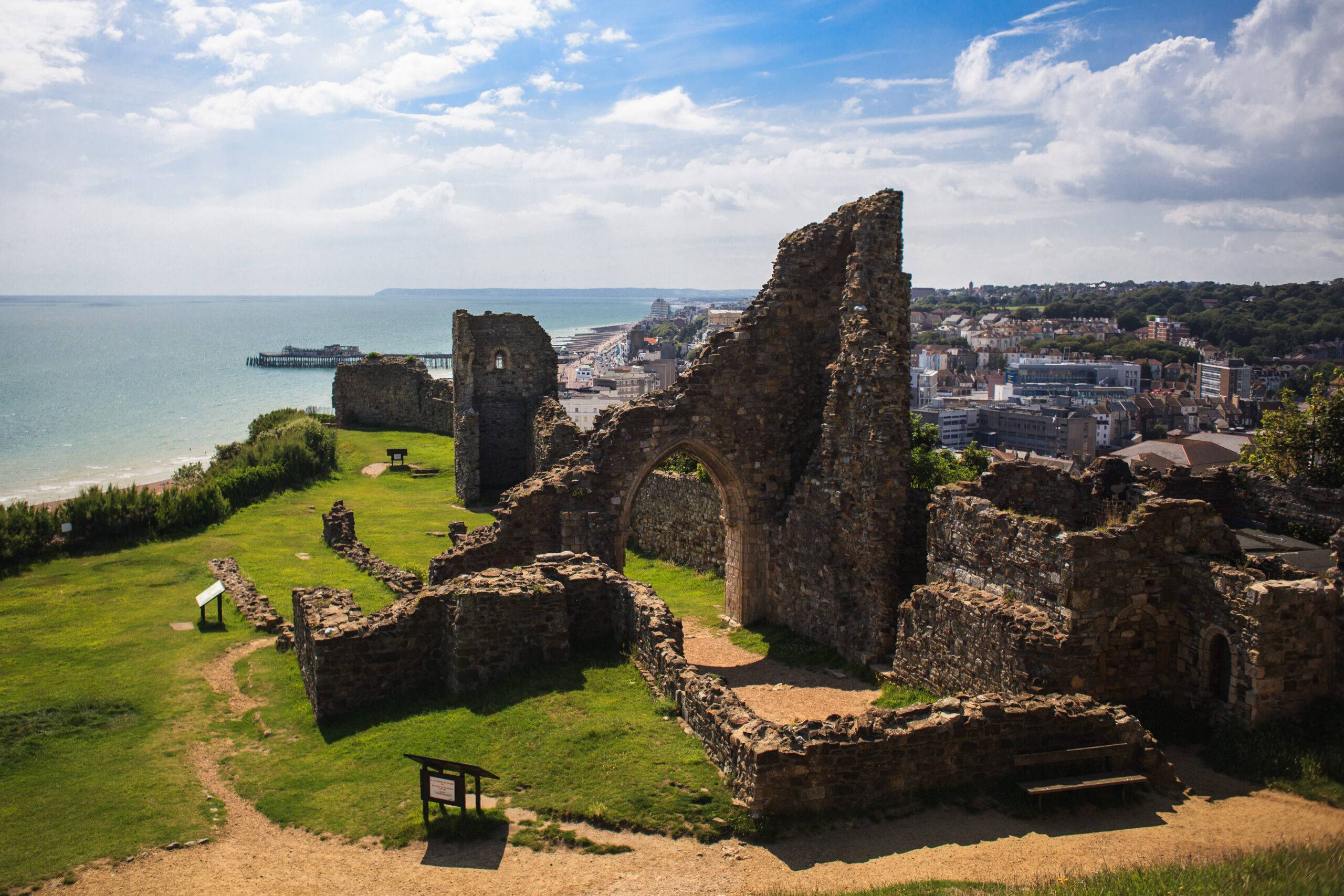 Choose Apollo Guest House For Accommodation
At the Apollo Guest House, you'll have easy access to all the best that Hastings has to offer, thanks to its prime location. So if you're looking for comfortable accommodation in the heart of this beautiful coastal town, look no further than the Apollo Guest House.